The Banca Ridge wines are made to the highest possible standards from fruit largely grown in the surrounding Stanthorpe State High School and QCWT vineyards. Many of our wines are locally produced alternative varieties that are part of the Granite Belt's Strangebird Wine Trail.
2016 Sparkling Chardonnay – $25
This wine has been produced using the traditional sparkling method. Fermentation in the bottle and extended on yeast lees has produced a fine mousse and the biscuit characters typical of quality sparkling wine. Full flavoured and savoury with a dry finish, enjoy this wine in good company at any time.
2016 Marsanne – $18
A hail storm during the growing season left the College with a small 2016 crop of Marsanne.  The McLaren Vale region offered the opportunity to source fruit that displayed complimentary characters.  The Granite Belt provides this wine with an acid backbone and length to the fruit characters while the McLaren Vale component provides a rich and flavoursome mouthfeel.  Enjoy Marsanne with your favourite white meat or a seafood medley.
(Bronze Medal at the 2018 Queensland Wine Awards)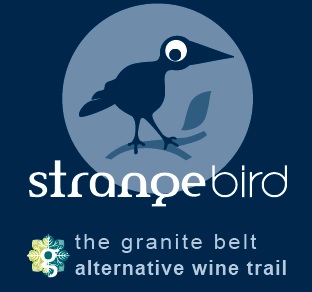 2017 Chardonnay (wooded) – $18
Aged in new and one-year old French oak barriques, the 2017 Chardonnay is a medium bodied style of wine that displays stone fruit characters enveloped by the creamy and vanilla characters that are extracted from the oak. Enjoy this Chardonnay with quinoa crumbed chicken or pork tenderloin.
2017 Verdelho – $18
This wine displays citrus, peach and tropical fruit characters with a medium bodied, crisp and flavoursome finish. Verdelho is the perfect wine for summer to enjoy in good company with chilli prawns or a picnic of cold meats and a selection of garden fresh salads.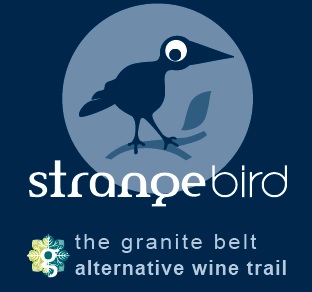 2016 Viognier – $18
This is a full bodied unwooded white wine that displays a bouquet of apricots and hazelnuts. The palate has great length and finishes full of flavour. Try this wine with full flavoured white meats or pasta with a cream sauce.
(Gold Medal & Champion Alternative Variety White Wine at the 2018 Queensland Wine Awards)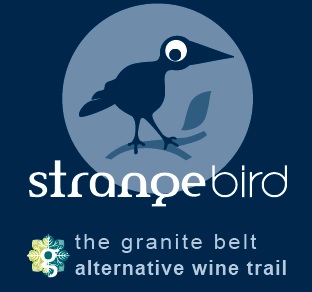 2015 Merlot – $20
Vibrant red berries dominate the noes of this wine. The palate is medium bodied with good length and subtle tannins. As a softer style of wine, this Merlot highlights the fruit characters typical of the variety. Enjoy Merlot with your favourite pasta and red sauce.
2016 Tempranillo – $20
Tempranillo is a classic Spanish grape variety. This wine is deep cherry red in colour with a nose of redcurrant and cranberry. The palate is medium bodied with drying tannins leading to a savoury finish. Enjoy this Tempranillo with a range of tapas style dishes.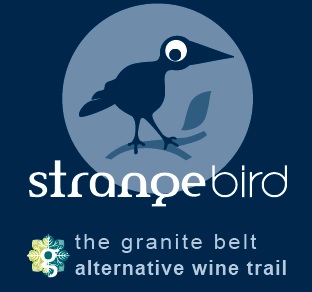 2016 Petit Verdot – $20
Petit Verdot is one of the classic red varieties of Bordeaux, France. This wine is deep crimson red with a nose of mulberries and black cherries underlined by vanilla oak. The palate is rich and full bodied with robust tannins creating a firm finish. Enjoy this Petit Verdot with a beef ragout or an equally rich and flavoursome dish.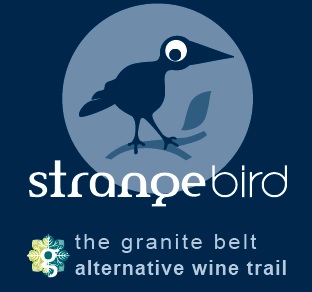 2016 Cabernet Sauvignon – $20
The wine is deep red with a nose of blackcurrant and black cherry underlined by quality French oak. The palate is full bodied with good length and a firm finish typical of the variety. This wine should be enjoyed with a hearty slab of red meat cooked to perfection.
2009 Tin Miners Red – $20
This light and slightly sweet red is made from Banca Ridge Merlot. It has an easy drinking soft palate, well suited to Mediterranean style foods.
2017 Pink Granite Rosé – $18
With plum and raspberry characters. Merlot is well suited to producing a Rosé style of wine. A light body, fruit driven palate and crisp acidity make this wine an easy choice. The key to enjoy to an enjoyable Rosé is the company you choose to keep
Dolcé (375ml) – $18
'Dolce Tawny' is a fortified wine produced from Tempranillo and Merlot grapes. It has been aged for an extended period in mature oak barrels. The wine displays the tawny colour and sweetness typical of the style. Enjoy as an after dinner treat or a nightcap.